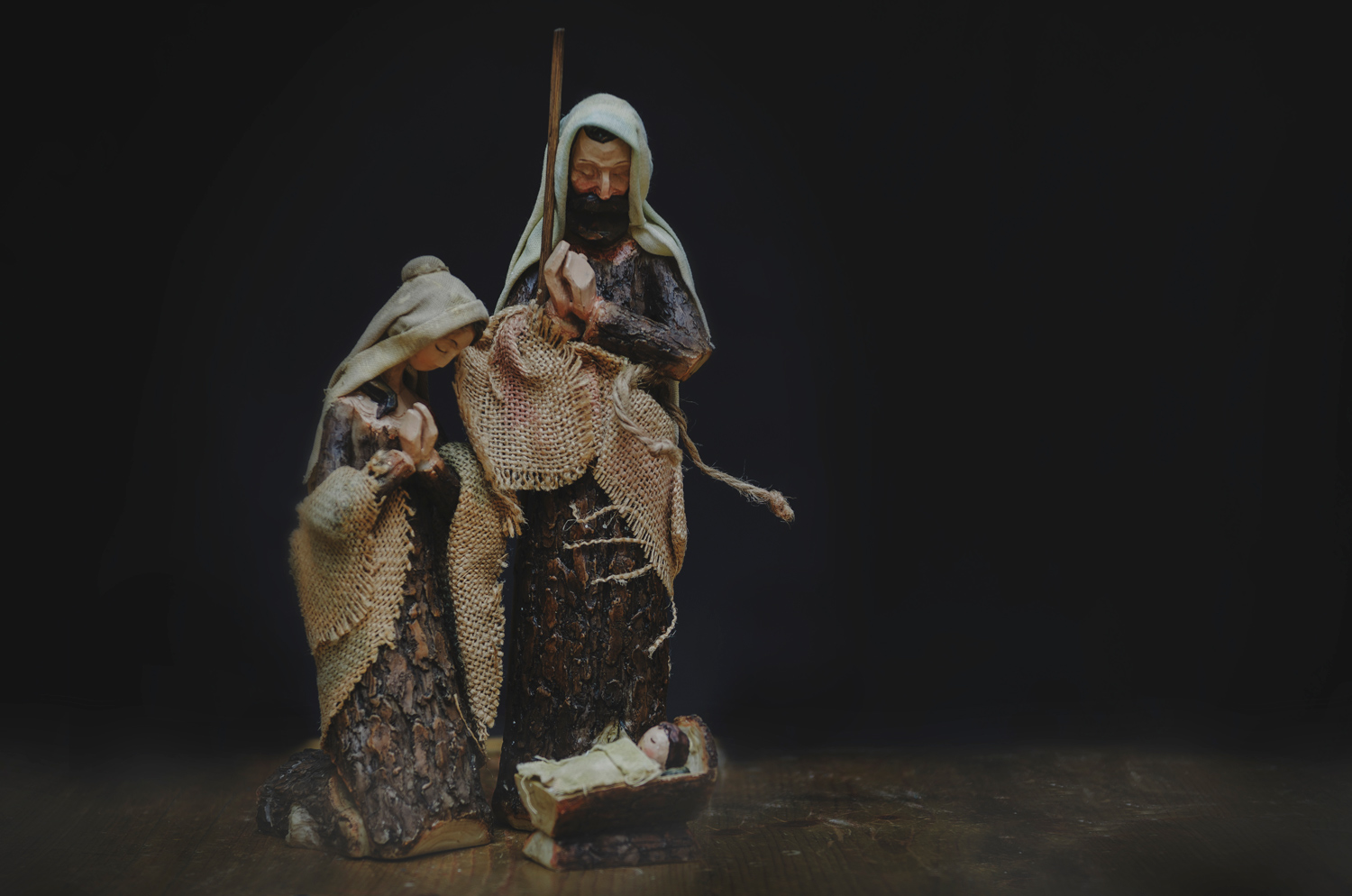 One Christmas, I really wanted to give a dear friend an awesome gift. But, there was one problem . . . I was a little tight on money that month. So, I did the best thing I could and made a homemade gift. I went outside to gather twigs, I grabbed craft supplies I had lying around, and began my project. I was excited, but nervous at the same time. What if she didn't like it? But, this was all I had and it was better than nothing.
I brought it to her house, had her close her eyes, and placed it on her lap. When she opened her eyes, there was a little manger scene; built from sticks, string, and other little craft supplies. There were shepherds, an angel, Mary, Joseph, and in the center, a little crib with the baby Jesus. She hugged me tight and said, "It's precious, I love it." My eyes were bright and teary. My throat had a lump.

It reminded me that we forget about how the birth of Jesus really happened.
To most people, it wasn't anything special. It was in a dirty, cold animal stable; so it wasn't very beautiful. But, what made it special and beautiful was that little baby in the crib; the baby Jesus. There, in a small town that wasn't known for anything, in a smelly hole in the wall, there was something precious. The angels, shepherds, and wise men, all ran to the stable saying, "Come and see what God has done!" Christmas is a time to remember what God has done, and that the most precious of things can be found in the least beautiful of places.