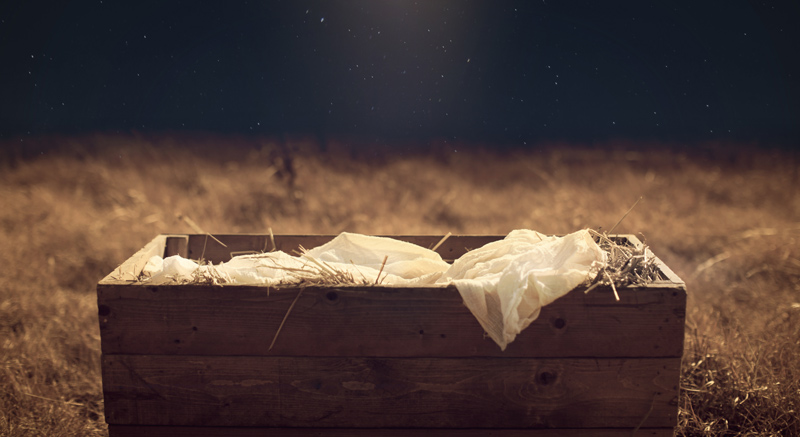 Brown-skinned baby – dark hair, dark eyes. From a tribe. Teenage mom. Poor. Family living on land taken over by others. Rez baby? Nope. Jesus. He sure does sound like a rez baby, though!
That may come as a surprise to a lot of folks. Those who've been led to believe that Jesus is some blond-haired, blue-eyed white guy. But He was a Mediterranean Jew – which means he'd fit in on any rez. He'd be known for the tribe He was from - Judah. He loved nature. He loved to tell stories. He got no justice from the justice system. And He died a violent death.
Yeah, Jesus gets Native. He lived it. But a lot of Natives don't get Jesus. Because of the Big Lie – that Jesus is the white man's God. But the way He looked, the way He lived, the way He died – it's so much like the lives of Native people.
The world's best-selling book – the Bible – does the Big Reveal on who Jesus really was and why He came here. It says:
"God so loved the world that He gave His one and only Son that whoever believes in Him will not perish but have eternal life." (John 3:16)
Creator God gave His Son for the world. Not part of the world. The whole world. Because all of us are in big trouble.
We're away from our Creator. In the Bible's words,

"All of us, like sheep, have strayed away. We have left God's paths to follow our own" (Isaiah 53:6).
We're hijackers! We've hijacked our life from the One who gave it to us – and basically told our Creator: "You run the universe. I'll run me, thank you." And that's why we see so much hate and hurt and hopelessness in our communities.
The whole human race is messed up because we're doing life our way instead of God's way. And hijacking carries a death penalty. Life without meaning here. An eternity without hope there. The Bible says,

"Your sins have separated you from your God" (Isaiah 59:2)
Like a Grand Canyon between us and the One we were created for. That separation keeps you from His love…from knowing why you're here. From having what's broken inside you healed. From going to heaven when you die. But this is what's so great about that Baby in the manger. The angels who announced His birth to shepherds that first Christmas brought great news. The words Linus quoted to Charlie Brown:

"To you is born a Savior" (Luke 2:8).
That's Savior as in rescuer. Jesus was born in a manger to die on a cross. Paying the death penalty so we wouldn't have to. Because Jesus doesn't want to lose you. He loves you enough to die for you. To rescue you. But we're not talking about a dead man here.
Three days after Jesus died, He did what no President, no chief, no billionaire, no priest, no medicine man has ever done. He walked out of His grave! So He could walk into your life. To heal what no one else can heal. To forgive what no one else can forgive. To give hope that no one else can give. Jesus isn't a religion. Jesus is a relationship! He and you, in a love you will never lose. He's the rez baby who came to die. So we can live. Forever. His Book says

"the gift of God is eternal life" (Romans 6:23).
Which means it's yours when you reach out and take the gift He paid for – with His life.
When you tell Him, "Jesus, I've been driving my life long enough. I'm done. It's You from now on. I believe You love me so much that You did the dying for the sinning I've done. And beginning right now, I'm pinning all my hopes on You. I'm Yours." You do that, and you've just spent your last day alone. Because Jesus promises,

"I will never leave you or forsake you" (Hebrews 13:5).
When you belong to Him, you really are – like the song says – "Home for Christmas." And forever!